Capricorn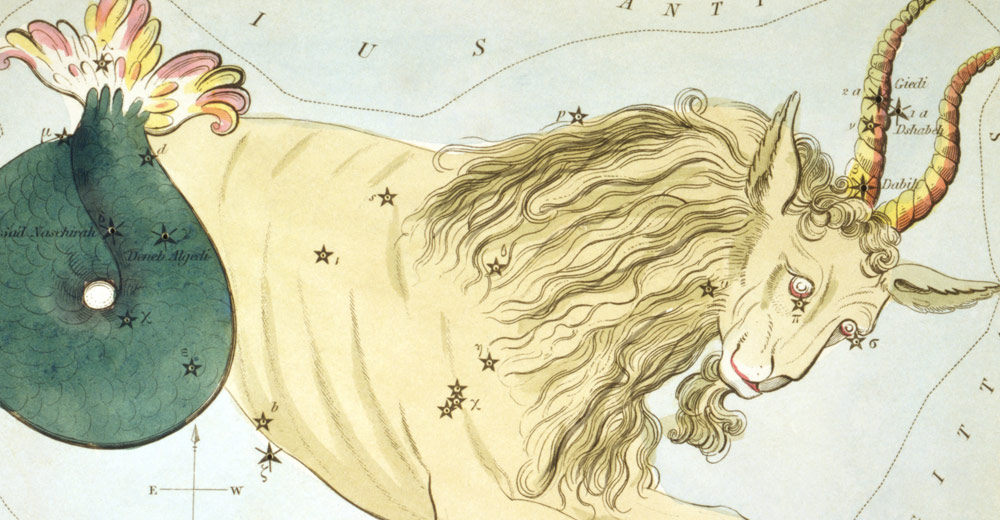 December 22 - January 19
Planet: Saturn
Element: Earth
Capricorn – Characteristics and Personality Traits
What are Capricorns like?
Capricorn is a mountain antelope, who can climb the social ladder as skilfully as his four-legged friend in the mountains.
Capricorns watch their steps carefully, because every wrong move could end up with a very painful fall.
Capricorns know that the base of success is self-discipline. Capricorns respect authority and appreciate tradition. Thus can they survive in harsh conditions and climb to the top.
The element of Capricorn is earth. These people are usually able to distinguish well what helps them to achieve the objectives. Capricorns know that opportunity never knocks twice at a man's door.
Capricorns are independent and can handle even difficult conditions.
Capricorns know that observing the self-discipline and duties is the foundation for a meaningful life.
The life dreams of Capricorns are realistic.
Male Capricorns do not express needs too apparently. As a woman you should be prepared for his ironic jokes, which will spice your first date.
Female Capricorns have a social charm and naturally smart look. Financial security and man's authority are essential for them when choosing a life partner.
Capricorns quickly reveal false compliments.
Famous Capricorns
Man
Elvis Presley, singer (8 January, 1935)
Mel Gibson, actor (3 January, 1956)
Nicholas Cage, actor (7 January, 1964)
Jim Carrey, actor (17 January, 1962)
Kevin Costner, actor (18 January, 1955)
Denzel Washington, actor (28 December, 1954)
Anthony Hopkins, actor (31 December, 1937)
Gerard Depardieu, actor (27 December, 1948)
Cary Grant, actor (18 January, 1904)
Humprey Bogart, actor (25 December, 1899)
Val Kilmer, actor (31 December, 1959)
Orlando Bloom, actor (13 January, 1977)
Tiger Woods, golf player (30 December, 1975)
David Bowie, singer (8 January, 1947)
Ricky Martin, singer ( 24 December, 1971)
Rod Stewart, singer (10 January, 1945)
Richard Nixon, politician (9 January, 1913)
Marilyn Manson, singer (5 January, 1969)
Muhammad Ali, boxer (17 January, 1942)
Johannes Kepler, astronomer (27 December, 1571)
Woman
Kate Moss, model (16 January, 1974)
Annie Lennox, singer (25 December, 1954)
Carla Bruni, model (23 December, 1967)
Marlene Dietrich, actress (27 December, 1901)