Gemini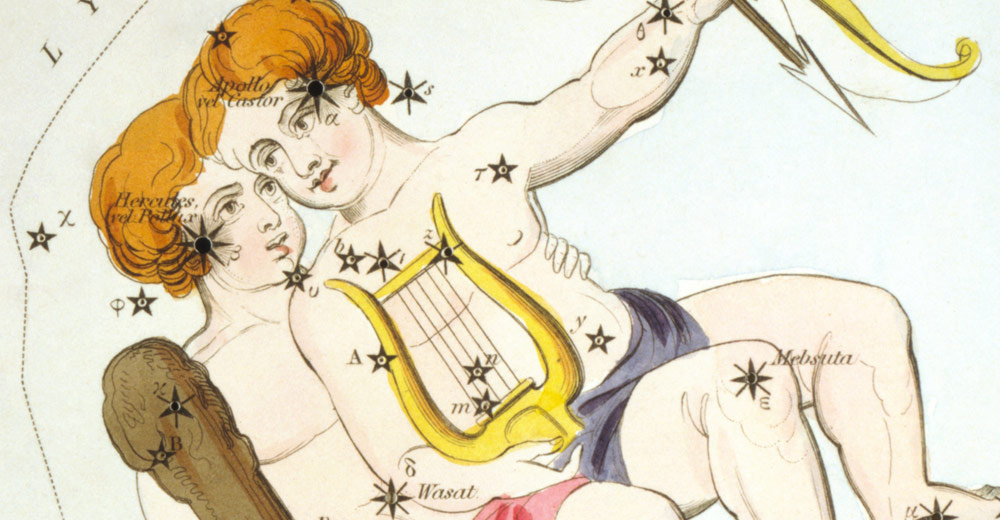 May 21 - June 20
Planet: Mercury
Element: Air
Gemini – Characteristics and Personality Traits
What are Gemini like?
Instability and variability is the essential characteristic of Gemini, because their element is air and they are under the influence of the planet Mercury (Mercury is also a flying god).
In the most typical cases you can perceive a certain nervous energy that surrounds Gemini. The brightest example is Johnny Depp in the role of Jack Sparrow in Pirates of the Caribbean. Inattention, eloquence and restlessness are brilliantly performed by Johnny Depp, as they are not strange to him. The secret is that he is a genuine Gemini.
Gemini can change everything with ease – from hair style, dresses, ideas, to work or partners. Adjusting to significant life changes is much easier for them than for the other signs.
Thanks to their communication talent, Gemini easily prove successful in advertising, media, public relations or even in politics. The worse they tolerate stereotype, the more they can be friendly, funny and eager for novelties.
Gemini are entertaining friends, having no problem doing at least two things at once.
Gemini do not gather assets. They would feel bound up. Gemini like to replace old things with new ones, although they may regret such experiments later on.
Gemini are active and cheerful, but unpredictable. And therefore a bit mysterious, too.
Instead of telling you frankly "I love you", Gemini will keep their feelings secret.
Typical Gemini do not stick to old friends, places and memories. They do not judge others strictly.
People born under the sign of Gemini do not want to live a dull and monotoneous life. They will not go by train when they can fly by plane.
Famous Gemini
Man
Johnny Depp, actor (9 June, 1963)
Paul McCartney, singer (18 June, 1942)
Clint Eastwood, actor (31 May, 1930)
Bob Dylan, singer (24 May, 1941)
Prince, singer (7 June, 1958)
Lenny Kravitz, singer (26 May, 1964)
John F. Kennedy, politician (29 May, 1917)
John Wayne, actor (26 May, 1907)
Liam Neeson, actor (7 June, 1952)
Morgan Freeman, actor (1 June, 1937)
Jamie Oliver, cook (27 May, 1975)
Michael J. Fox, actor (9 June, 1961)
Tom Jones, singer (7 June, 1940)
Richard Wagner, composer (22 May, 1813)
Sir Arthur Conan Doyle, novelist (22 May, 1859)
Paul Gauguin, painter (7 June, 1848)
Jean-Paul Sartre, novelist (21 June, 1905)
Allen Ginsberg, novelist (3 June, 1926)
Che Guevara, revolutionary (14 June, 1928)
Muammar Kaddafi, dictator (7 June, 1942)

Woman
Marilyn Monroe, actress (1 June, 1926)
Nicole Kidman, actress (20 June, 1967)
Angelina Jolie, actress (4 June, 1975)
Naomi Campbell, model (22 May, 1970)
Helen Hunt, actress (15 June, 1963)
Kylie Minogue, singer (28 May, 1968)
Paula Abdul, singer (19 June, 1962)
Alanis Morissette, singer (1 June, 1974)
Anna Kurnikova, tennis player (7 June, 1981)
Steffi Grafová, tennis player (14 June, 1969)
Venus Williams, tennis player (17 June, 1980)