Horoscopes › Next Month's Horoscope › April Horoscope 2015
April Horoscope 2015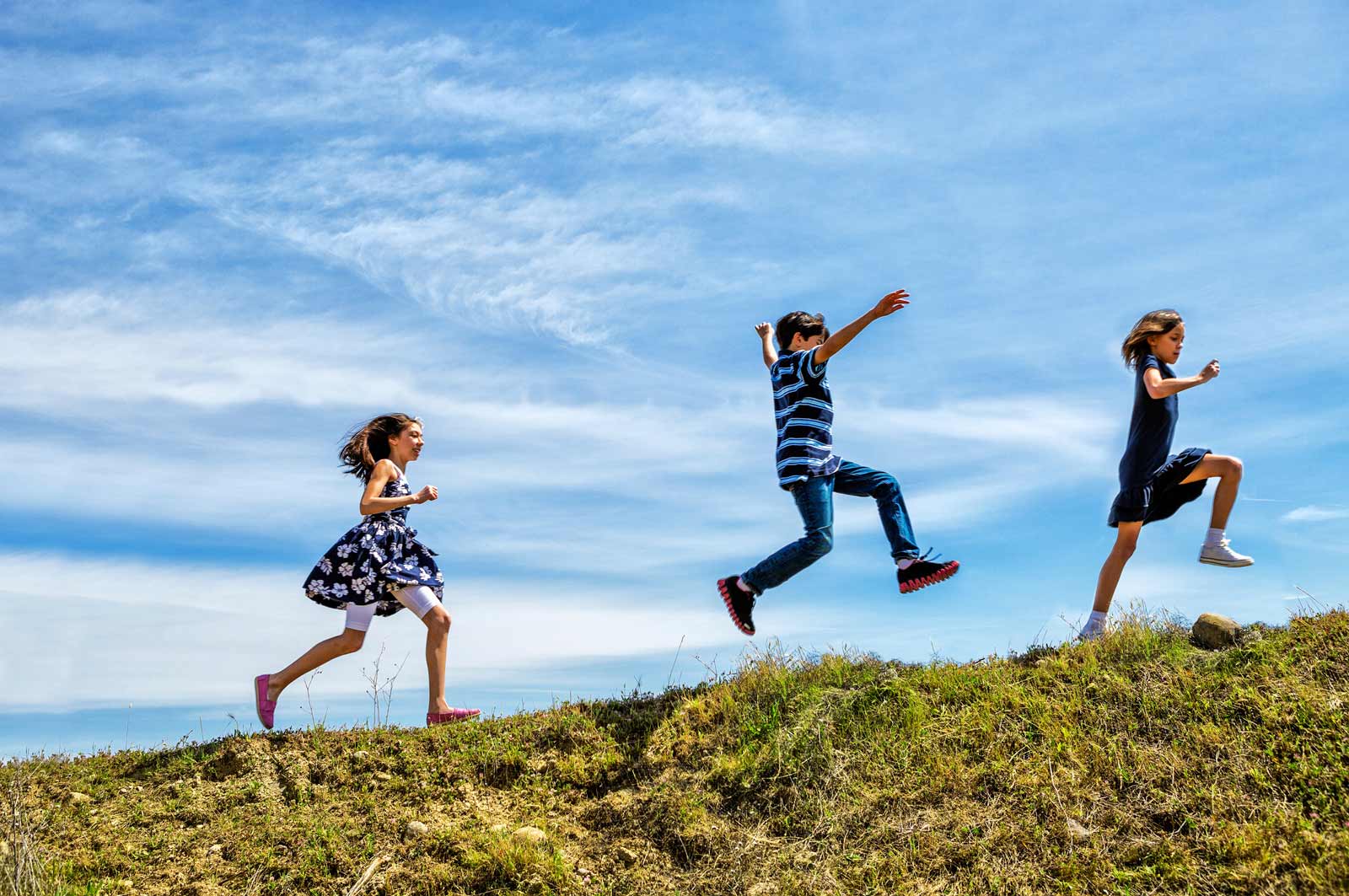 The April weather will maybe make wrinkles on your forehead. However, our horoscope recommends to each zodiac sign, how to resist the rigors of nature and how to easily manage destiny challenges. The bees begin to fly and spring is already knocking on the door. Set your smiling face to the new month!

March 21 - April 19
Planet: Mars
Element: Fire
Aries, you want to significantly differentiate from others in April. It's up to you, how you will read this horoscope message. Spring is knocking on the door, so you can open your wardrobe and give the green light to your imagination. The stars will favor fashion experiments by Aries and the complete change of your hairstyle is also possible. Seize the opportunity! But do not rush. For instance ruffled hair can be classy, but also totally out of place. So, always get the advice from your partner or a good friend before heading out to charm the crowds.
April 20 - May 20
Planet: Venus
Element: Earth
Taurus, April is a month that can let loose your uniqueness. You often try not to stand out from the crowd, because it is the easiest way to avoid problems and red color on your face. In April, however, forget about shyness and comfort. You are not the part of a flock. You want to show others that you have original ideas and distinctive talent. Aries, your partner may have some doubts, if everything is fine with you. But you will ensure him that greater openness and stronger expression of your individuality is the right gateway to satisfaction this month.

May 21 - June 20
Planet: Mercury
Element: Air
The April horoscope for Gemini predicts an increased need for relaxation. Spring fever is the thing you should be prepared for. The sun would you like to embrace you with its warm lighting rays while you are sleepy, blinking and looking for a suitable shelter. You have to pay tax on overtime, parties and night watching of television. To successfully recovered, do something special. You can be leafing through a good book of poetry for example. You will find that there is is no need to laugh to the classics. On the contrary, massaging the imagination can be well treatment for Gemini's tired mind.

June 21 - July 22
Planet: The Moon
Element: Water
Cancer, the horoscope for April shows mountainous terrain in the upcoming month of your life. To handle this challenging hike, you have to be prepared for the typical pitfalls, which are especially your jumbled thoughts. It is sure that you love the nature and therefore you carefully sort the recyclable household waste. Now, thoroughly sort your tasks and ideas likewise. Write them down on special lists, depending on whether it is work, shopping or home activity. Cancer, you will discover soon that your joy and satisfaction from each day is much greater if it is well-organized.

July 23 - August 22
Planet: The Sun
Element: Fire

The April horoscope heralds a period when trade will flourish by Leo. You must be aware that the decisive factor when selling is mainly the impression and not just the price. If you will look shy or embarrassed, be sure to get a negative response. Be strong, confident and take care of your appearance and behavior. Get a pleasure to yourself and buy some nice design accessory that will highlight your natural charm. Leo, even your partner will see that you are doing exceptionally well this month. In April, you will feel like a fish in the water.

August 23 - September 22
Planet: Mercury
Element: Earth
Virgo, although your diplomatic skills are renowned far and wide, April is the month when you have to be careful not to commit any flippancy. Definitely you have to avoid shame. For example, when you see that some of your colleagues at work behave inefficiently, consider well, how to let him know it. If your partner will have extravagant ideas, please do not try to stop him from the very beginning. Even unrealized dreams can in fact mean a lot to him. The horoscope for April encourages Virgo to think carefully before interfering in the life of others. Your lucky number is eight this month.

September 23 - October 22
Planet: Venus
Element: Air
Libra, you will fall in sentimental mood in April. You will get the urge to play songs you have not heard for many years. You will go back easily to memories of childhood or the first days of romantic love. April's horoscope also anticipates potential problems in the lower extremities. It may be the inclination to varicose veins, mold, nail chipping and etc. Treat your feet with comfort. Libra, take a relaxing foot spa in front of TV or go to the store and see if you would appreciate any medical or athletic shoes with a cushioning layer for maximum comfortable step.

October 23 - November 21
Planet: Pluto
Element: Water

The April horoscope predicts that Scorpio may attract trouble this month. The bad luck can evoke aggressive feelings. However, do not blame others and do not try to punish someone. Admit your mistake, if you make some, and be aware of the fact that the fate has not always positive direction. Talented people in your area will bring inspiration to you. They will give you motivation, energy and important ideas. Scorpio should relax in the nature in April. Ideal for you will be Nordic walking.

November 22 - December 21
Planet: Jupiter
Element: Fire
Sagittarius awaits balanced period in April. You will be attentive and you will effectively resolve whatever is needed at work or in your personal life. At the same time your activity on social networks can significantly increase. The horoscope advises, look closely at your friends or circles. But do not sit at the computer too often. The real life and especially your partner can not stay behind your back. Sagittarius will also have distinctive taste experiences in April. Use this month to the enjoyment of food. Eat less, but better and more varied food.

December 22 - January 19
Planet: Saturn
Element: Earth
Capricorn, April is the perfect month to check your wishes. Christmas and birthdays are indeed in sight, but now is important to separate the superficial and short-term desires from the actual values that will make you happy in the long term. To please yourself, you can devote one whole afternoon to decorate your home. But essential will be, where to focus your future energy. Benjamin Franklin said, there were only two things certain in life: death and taxes. You can not avoid taxes, but you still have a lifetime to develop your true talent and positive character traits, to feel each day joy and fulfillment. The Capricorn horoscope encourages, definitely start in April!

January 20 - February 18
Planet: Uranus
Element: Air
The April Horoscope for Aquarius suggests that an important issue will be the competition this month. You will feel the pressure of your rivals mostly at work, but also in sports, if you do any. Neither partner relationships are without risks. You can feel jealous when you find someone blatantly wooing your partner. Anyway, the competition is part of life and you need to live with it. If there is a loss on the horizon, do not be rude. Aquarius, let others know that you are not going to give up without a fight. But the real satisfaction will bring you only the win accompanied by honest and sincere motives.

February 19 - March 20
Planet: Neptun
Element: Water
The horoscope for April predicts that you have to deal with some animal in the first half of the month, which can bring gloomy thoughts to you. Beware of illness or injury of your pet. Avoid also angry dogs from neighbors, they might bite you. Finally, be cautious and keep away from the polecat hutch when visiting the Zoo. But do not worry, the second half of the month will be particularly significant by friendly relations with all the animals. Figuratively speaking it is recommended to deepen your relationships with all signs of the zodiac, which have animal nature (Pisces, Aries, Taurus, Cancer, Leo, Scorpio, Capricorn).