Horoscopes › 2020 › January Horoscope
January 2020 Horoscope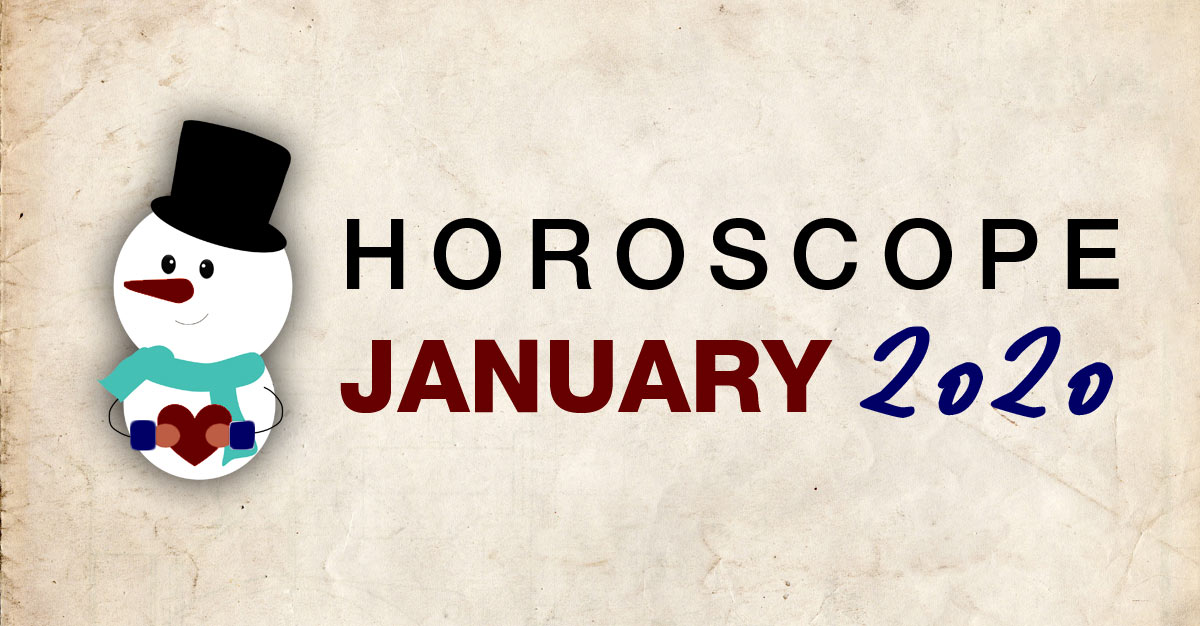 Mini–inspiration for January. Short horoscopes (written in two or three sentences) will tell every zodiac sign what is on the horizon. Think about how to turn all coming challenges into an advantage and learn how to enjoy every day. The future is not clearly defined, but we create it by ourselves with the help of the free will, as we overcome everyday difficulties. The horoscope is a good guide where to focus our attention.

Boxing gloves, swords, or a verbal fight? During January 2020, Aries people will warm up and enjoy competition and fights of all kinds. The horoscope shows that Aries is still a playful puppy in its heart.
In the second month of 2020, Taurus should devote himself / herself to find a counterpart; a sister or a brother, an imaginary or a real one. The horoscope says that except real siblings, you can focus on people who look or act like you. They will become a mirror for Taurus. You will see errors but also positive inspiration in them.

In January, Gemini will become a vase in which any colourful bouquet will excel. Your appearance or your thoughts will be glamorous, maybe a bit cute, when embedded in the essence of Gemini.

Cancer will struggle with the mess. Your life may also be dominated by addiction. According to the horoscope, January 2020 is a true challenge for Cancer. Try to for modesty, self-control and the establishment of a life order and rhythm.

Leo, if you feel restless, it is because there is a lot of hot energy inside you, and it wants to get out, manifest and materialize in the real world. January is a great time for business and activity (even sock knitting).

Virgo people are looking forward to warmer months. Winter may seem like a prison to you. But Virgo can take advantage of the cold and relax more. There is no need to get upset about things you can't change in life. The weather is one of them!

The January horoscope reveals that Libra will feel quite transparent. It is probably because you are glad to be involved in many social events. Libra people act honestly and are very open. Accept your personality.

The first month of 2020, Scorpio will shine like a light bulb. Your clear intellect can whistle and drive faster than the latest Audi. However, focus on comfort and relaxation.

Sagittarius should focus primarily on exercise. At the end of last year, your body and mind rather weakened. The horoscope therefore recommends to stimulate physical and mental energy and to become a "transmitter" that "emits" motivation and ideas into the surroundings.

Most things in life are not free; "on a silver tray" as they say. January 2020 will confirm this view. Capricorn will have to be twice as much eloquent and convincing in order to achieve his or her goals.

Aquarius, at the beginning of the year the horoscope recommends to uplift your soul in a separation (meditation). Take your feet off the earth and rise into the clouds.

Pisces should count with being exposed or discovered in January. If you keep something secret or pretend for a long time, then it is a good chance you will see the end of your private "enterprise" right now. For example, if you snore at night, then everyone will know soon.